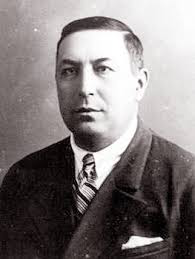 Rubinstein
Berlin 1918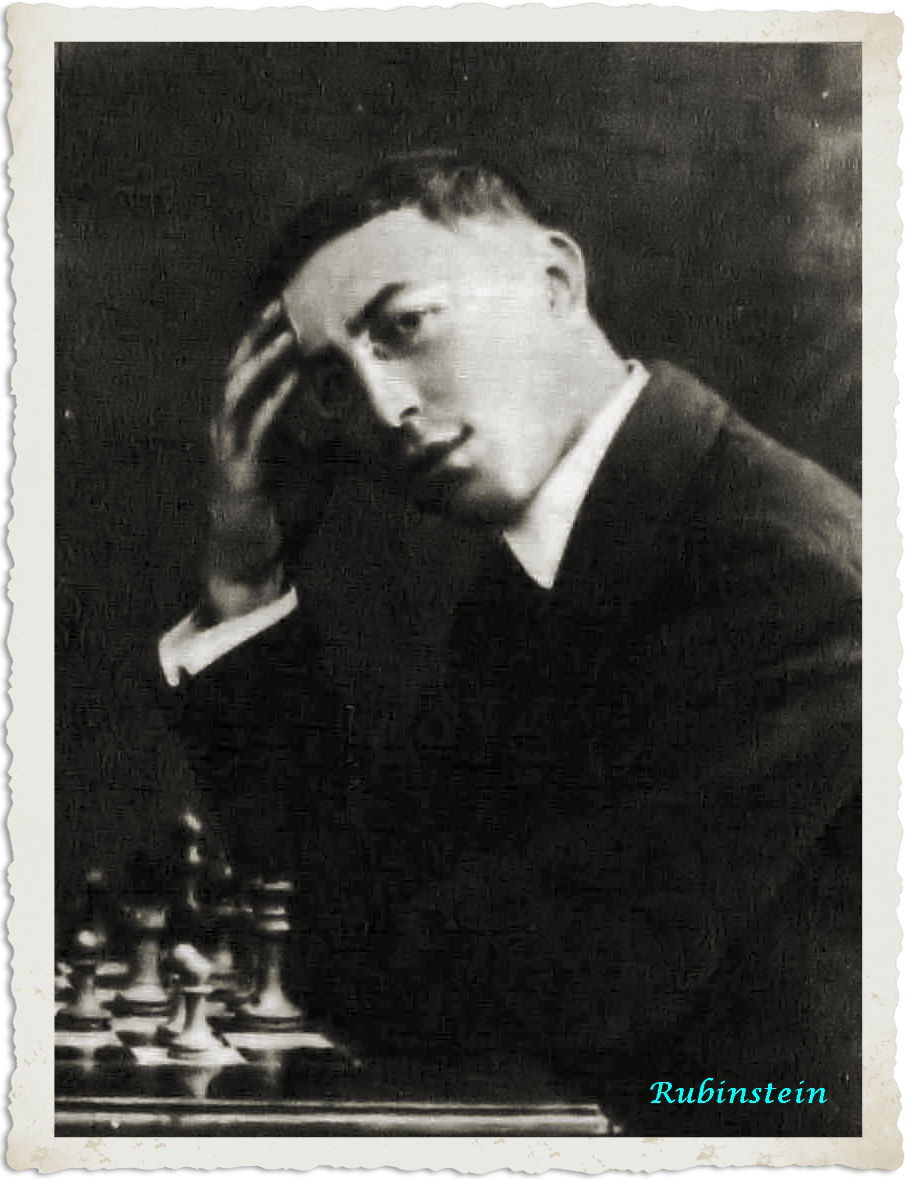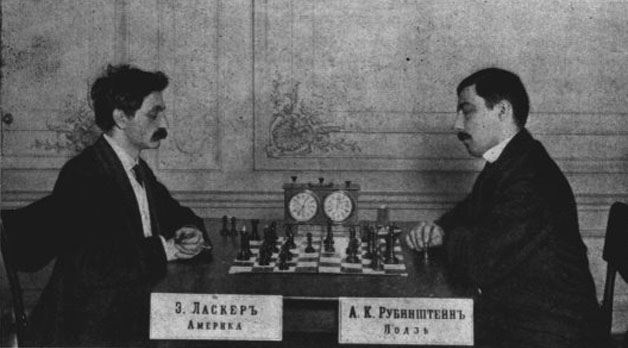 Rubinstein - Lasker 1909
Akiba Kiwelowicz Rubinstein (December 1, 1880 – March 15, 1961) was a Polish chess Grandmaster. In his youth he created a sensation by beating some well-known players, for instance José Raúl Capablanca or Carl Schlechter. In his later life he suffered from mental illness.
He learned to play chess at the age of 16. He was Jewish, and his family wanted him to become a rabbi. Despite this, in 1903, after he claimed fifth place in the Kiev Tournament, he decided to give up his studies and become a professional chess player.
In 1907, in Ostende, he tied for the first with Ossip Bernstein. In the same year, winning the Karlovy Vary tournament brought him the real breakthrough. Then he won the fifth All-Russian Tournament in Lódz. In1910, he carried the world before him after coming out first in five tournaments: San Sebastian, Pöstyén, Breslau, Warsaw and Vilnius - though neither Lasker nor Capablanca participated in these. Some people said he was better than Emanuel Lasker that time.
According to the Chess metrics, he was the world No. 1 between 1912 and 1914, and his highest Rating was 2789.
Rubinstein had the opportunity to challenge the then world champion, Lasker, but he was unable to raise enough money to meet Lasker's financial demands. In 1909, in the St. Petersburg Tournament he received Lasker as an opponent, and the match ended with Rubinstein's victory. Later he had the opportunity to play against Lasker for the world championship but they couldn't play for the match was not arranged because of the outbreak of World War I.
After the war he was still a significant chess player, but his results lacked their previous formidable consistency. Despite this, in Vienna, he won ahead of the later world champion Alexander Alekhine in 1922. In 1930, he was the leader of the Polish team and won the Olympiad in Hamburg. A year later he earned second place in the Olympiad.
He is known about his brilliant endgames, too. According to Jeremy Silman, he was one of the best five endgame specialists. He is credited with many opening variations. As Boris Gelfand grandmaster said most modern chess opening variations are based on Rubinstein's ideas. To mention a few, the Rubinstein Attack, the Rubinstein Variation of the French Defence, the Nimzo Indian Defence and the Four Knights Game come from him.
He retired from chess because of the deterioration in his mental state and his anthropophobia showed traces of schizophrenia. According to an anecdote during a tournament after making a move Rubinstein stood up and hid in one of the corners of the hall while his opponent contemplated the next move.
Sources: https://hu.wikipedia.org;https://en.wikipedia.org; http://www.chessgames.com;
http://www.chessmetrics.com