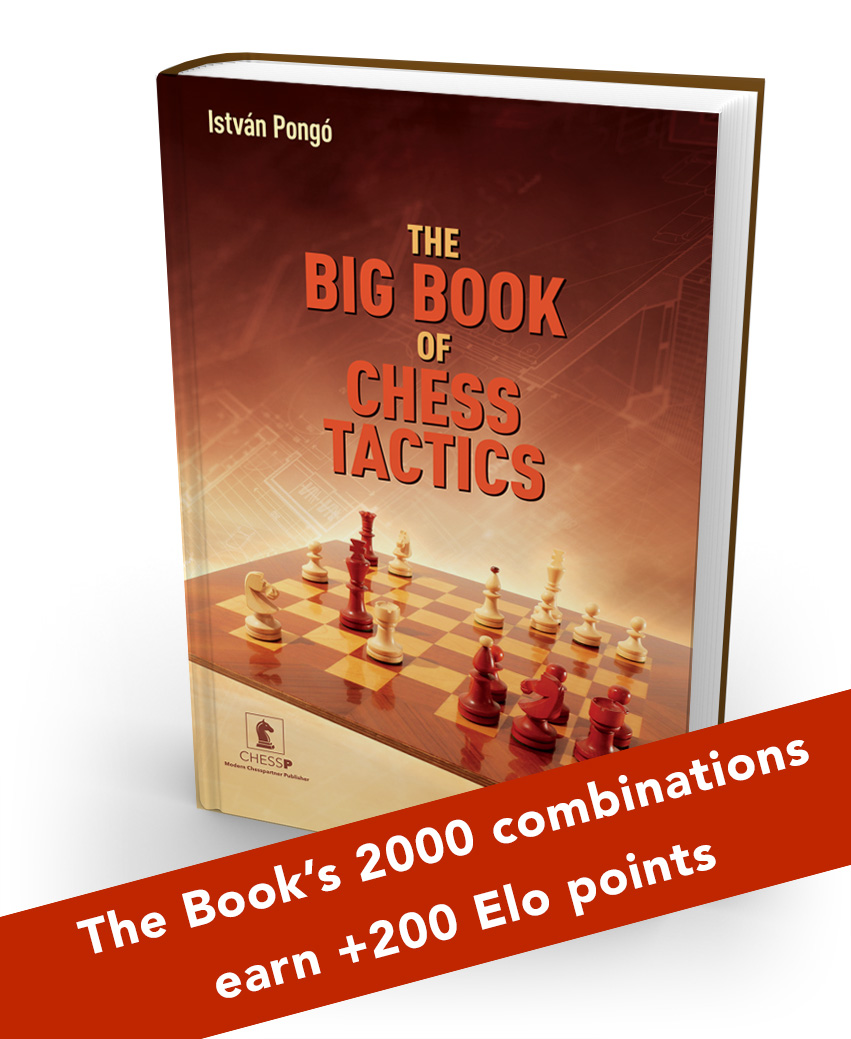 The Big Book of Chess Tactics
Go to webshop
2000 combinations earn +200 Elo points
Our book, "The Big Book of Chess Tactics" is an extended edition of the book "Tactical Targets in Chess 1-2" which was a great success.
The 800 pages book contains 2000 chess combinations and it covers all areas of chess tactics.
If you wish, you can read this book even without having a chess board at hand.
Each section starts with dedicated samples and ends with the solutions of the combinations.
The book also contains an overall summary with 400 samples and their solutions which covers all the different areas of chess tactics.
The topics of the book:
Decisive material advantage:
double attack
batteries
pins
pawn promotion
problems in cooperation
mate threat
Mate combination:
the weakness of the back rank
the pawn strukture of the king position
defensive pieces in the king position
king got stuck in the middle
Positional sacrifice
For ordering the book, please contact istvanpongo50@gmail.com