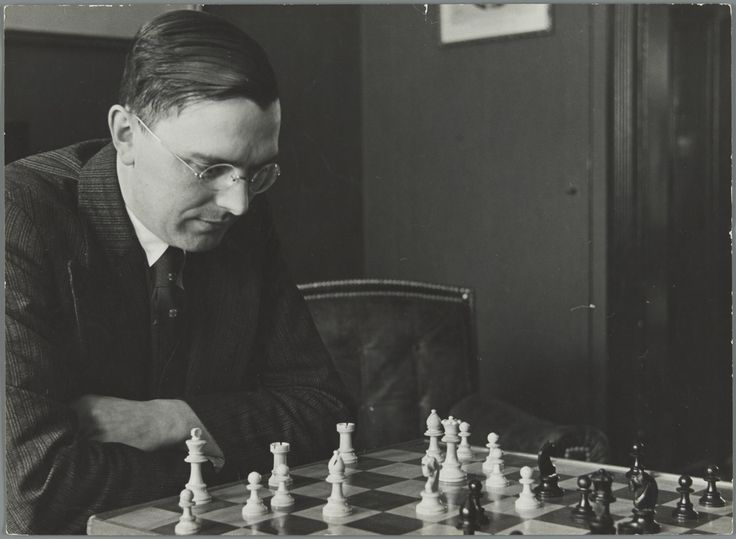 Euwe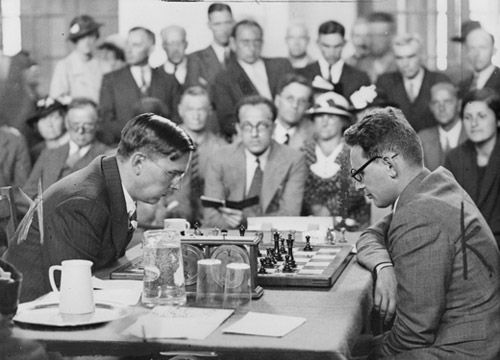 Euwe - Botvinnik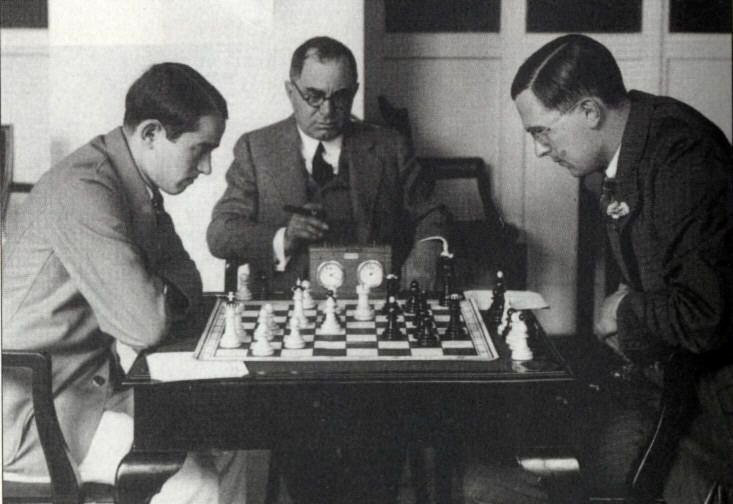 Flohr Euwe1932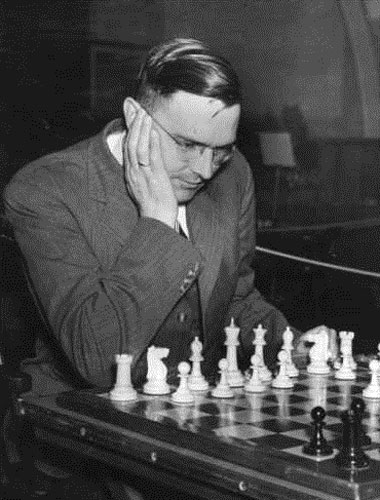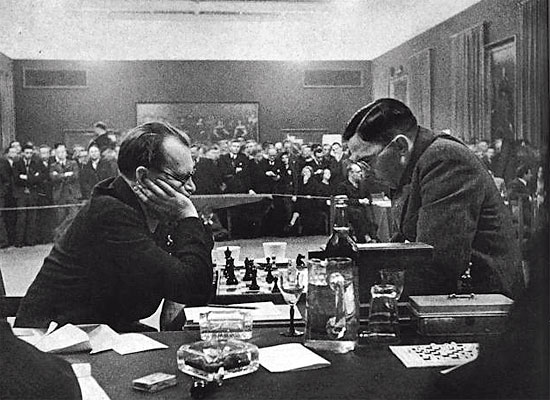 Euwe - Alekhine 1937
Dutch chess player Machgielis 'Max' Euwe was born on 20 May 1901 in Watergraafsmeer. He was a Grandmaster, the fifth World Champion of chess. His mother introduced him to chess when he was four years old. Soon he played better than his parents. He was considered to be one of the ten best chess players of the world between 1926 and 1943. According to Chessmetrics his highest rating is 2769. His peak World Ranking was 1st (for 14 months between January 1396 and November 1937).
He held his World Champion title for a relatively short time from 1935 to 1937. In the 1935 Chess World Championship match Max Euwe challenged defending champion Alexander Alekhine. Euwe won the match by 15 ½ - 14 ½ (+9-8=13) and he became the fifth official Chess World Champion. In the 1937 World Championship Alekhine challenged Euwe to reclaim his title. Alekhine won by 15 ½ - 9 ½ (+10-1=11) and won the title back which he lost to Euwe in 1935.
Euwe participated in seven Chess Olympiads between 1927 and 1962 with the Dutch team. He placed fourth with his team in 1927 and sixth individually. In 1937 his team placed only sixth but Euwe won individual bronze medal, his first medal in the Olympiads. In 1950 his team placed fifth, and he finished sixth individually. In 1954 his team placed eighth and Euwe finished tenth. Even though his team placed only fourteenth in 1958, Euwe won individual silver medal. In 1960 his team finishes tenth, but Euwe dropped back to 29th place in the individual ranking. In 1962 the Netherlands finished 11th and Euwe did not place individually.
Interesting facts:
He became FIDE president in 1970 at the age of 69, and held this position until 1978
He died of a heart attack in Amsterdam on 26 November 1981 at the age of 80.